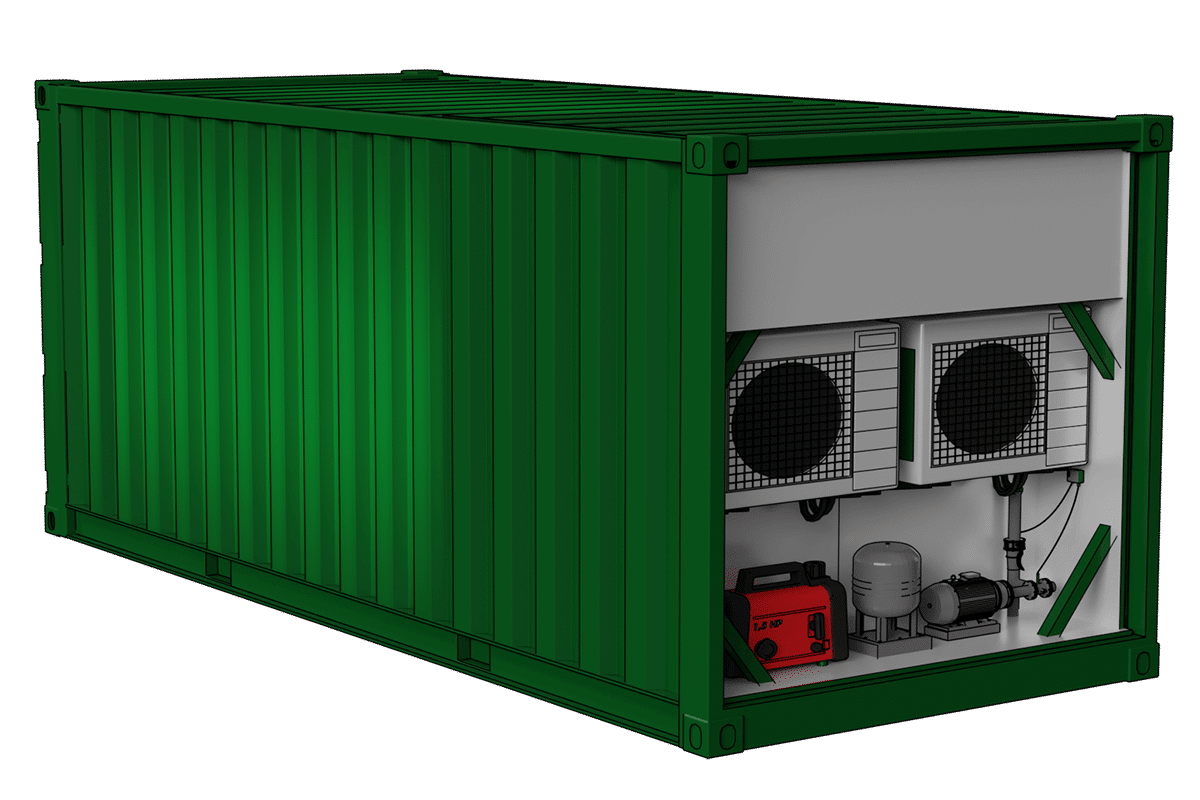 We offer refrigerated containers in different sizes
Our refrigerated containers are the perfect solution for transporting and storing frozen goods in any location where there is no other way to store food safely. In such cases, Tranzorg makes a needs assessment and design and recommend energy-efficient refrigerated container solutions based on your needs. This ensures that you get the container capacity you need to keep the high cost of your frozen goods safe and your energy costs as low as possible.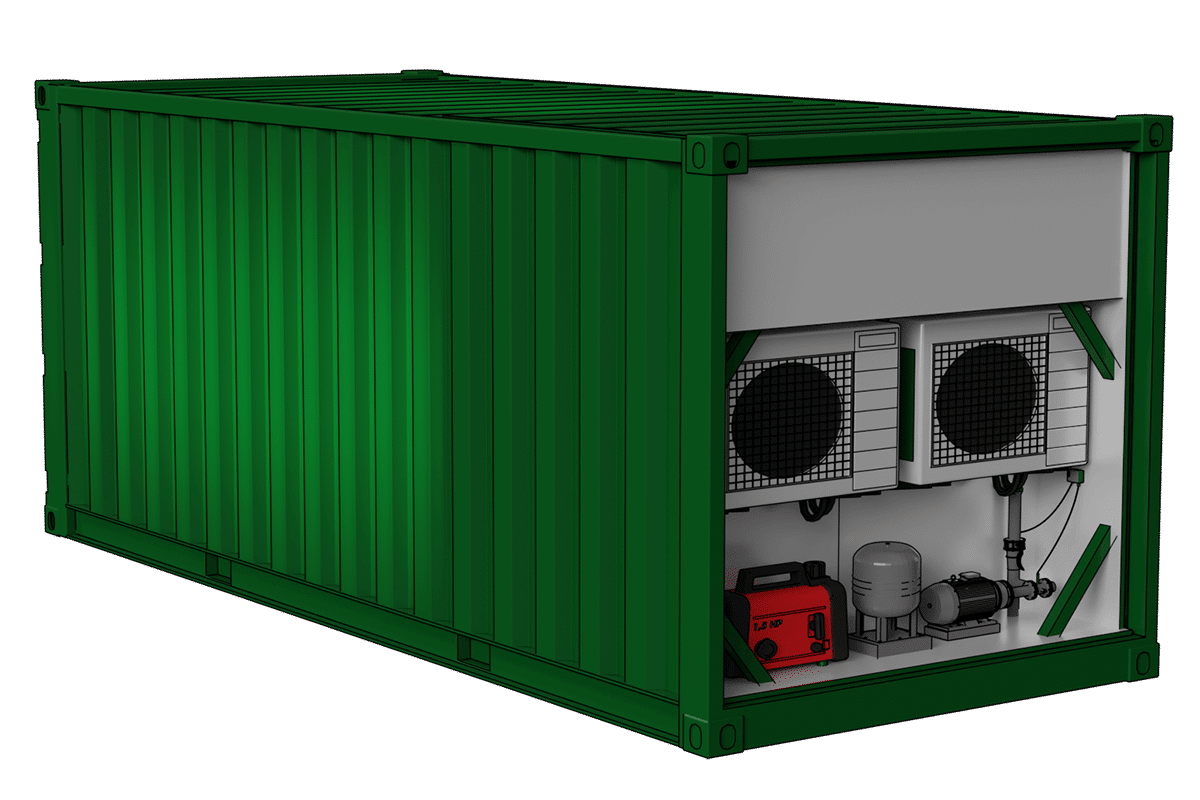 Custom combinations
We assess your company's needs in person or over the phone, then design and recommend safe, energy-efficient and cost-effective refrigerated container solutions based on those needs.

From design to disassembly
We transport and install refrigerated containers, including the connection of water, waste water and electricity, as well as the operation and disassembly of the containers. Operation of refrigerated containers
We carry out the operation, maintenance and mandatory inspection of refrigerated containers, taking into account environmental and energy efficiency aspects.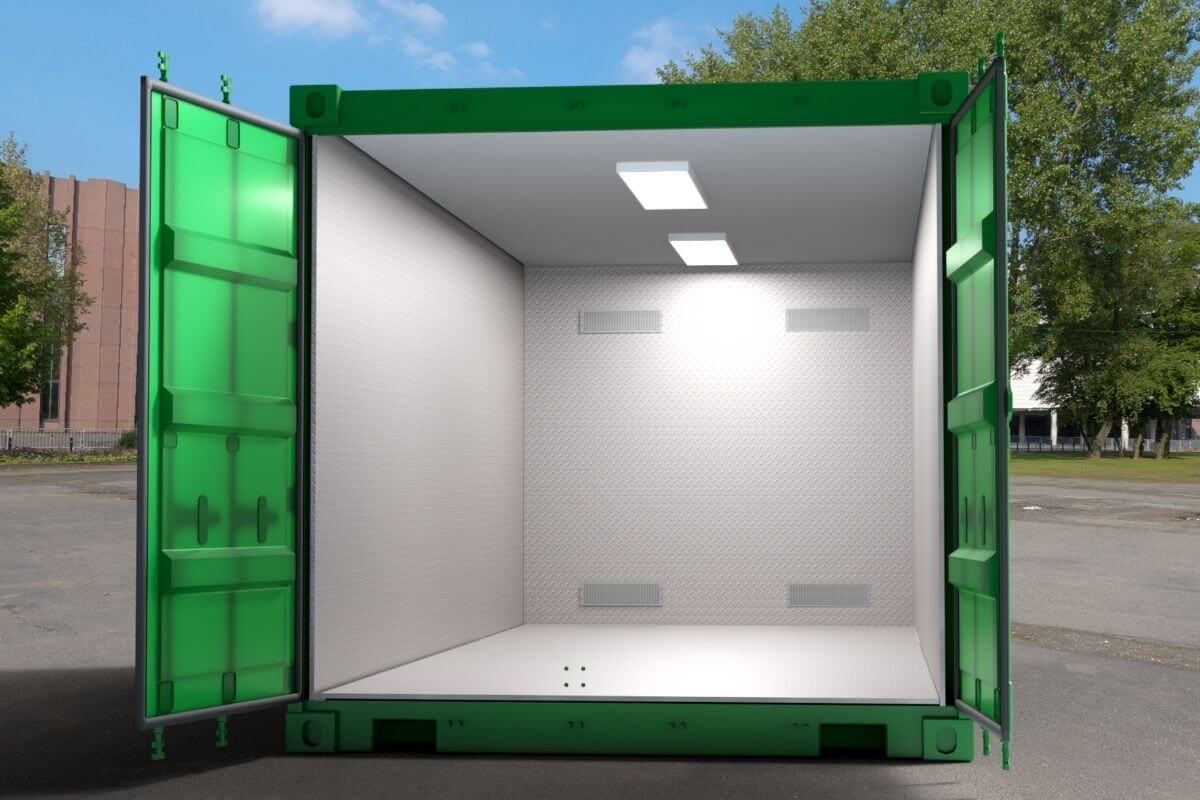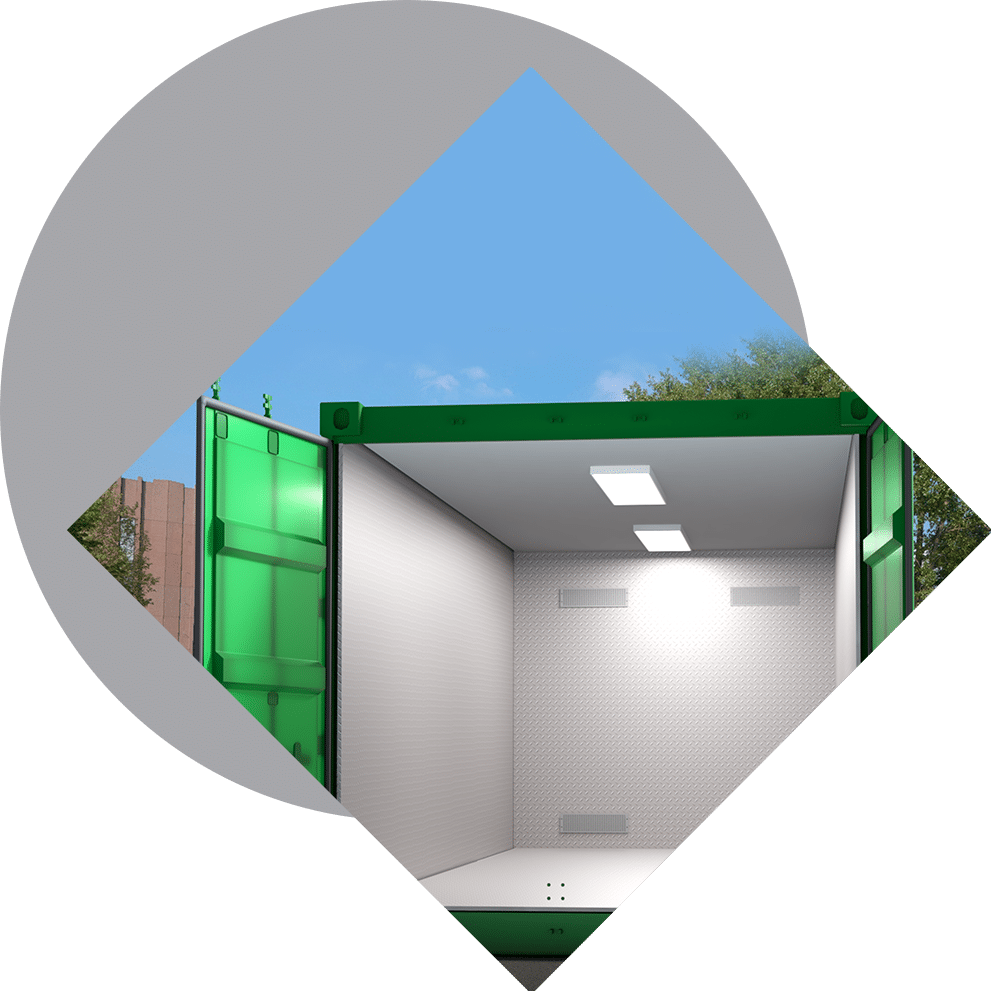 Technical characteristics
non-slip aluminium flooring

220V LED interior lighting

ramp for easy loading

temperature adjustable between -40°C and +60°C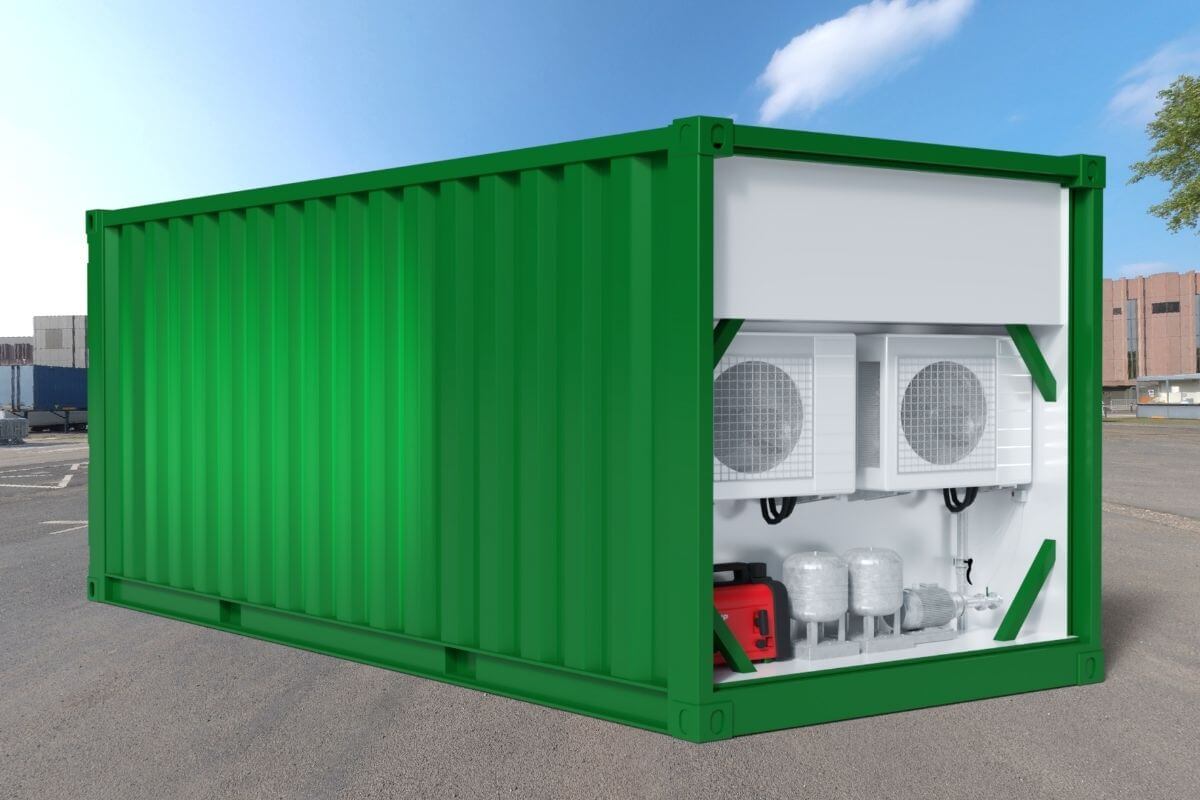 When to choose Tranzorg's solutions?
If you are looking for a quick solution for off-site catering, if you need to store your valuable food during a season for a shorter period of time, or if you need to keep them in cold storage, Tranzorg containers are the ideal solution. Whether it's large quantities or small meal trays, the interior design of Tranzorg containers ensures a variety of reliable and energy efficient storage solutions. We assess the needs in terms of capacity of the refrigerated container and install it wherever you wish, ensuring energy supply and daily operating conditions.